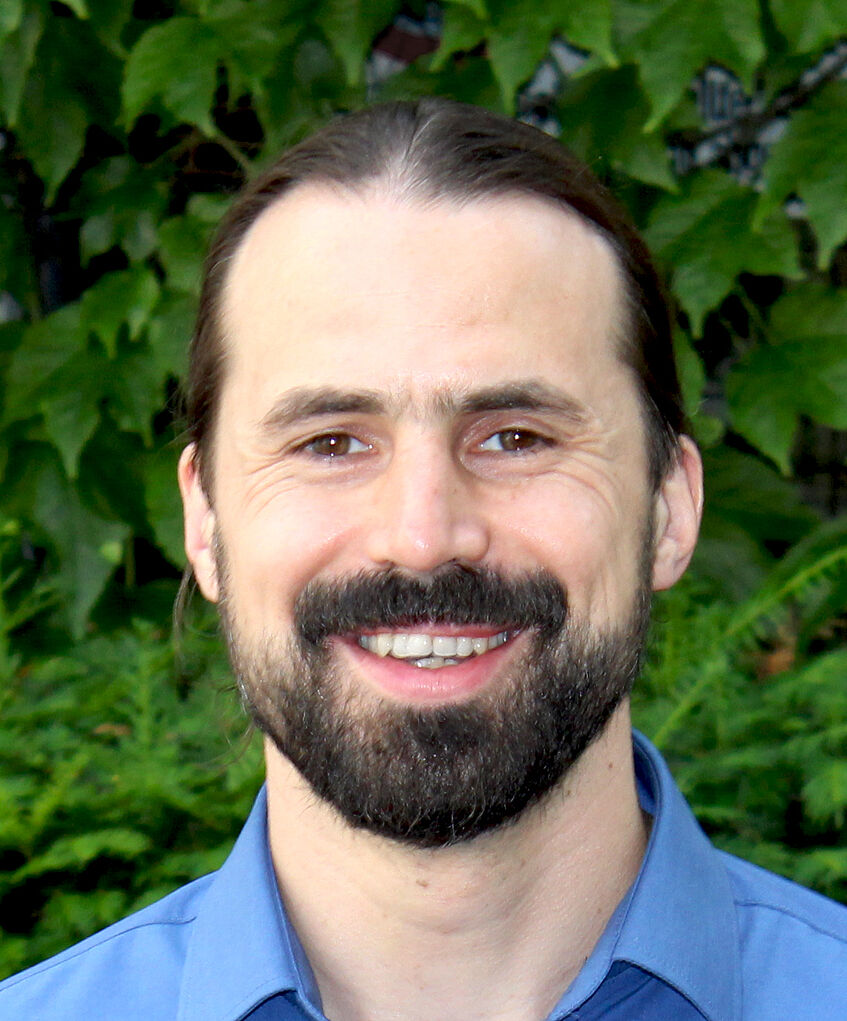 Mag. Dr. Martin Zehl
Current position:
Head of the Mass Spectrometry Centre at the Faculty of Chemistry
Higher education:
2005: Dr. rer. nat. in Chemistry at the University of Vienna
2001: Mag. rer. nat. in Chemistry at the University of Vienna
1996 – 2001: Study in Chemistry at the University of Vienna
Academic appointments:
Since 2016: Senior Scientist at the University of Vienna, Mass Spectrometry Centre and Department of Analytical Chemistry
2014 - 2016: Senior Scientist at the University of Vienna, Department of Pharmacognosy and Department of Pharmaceutical Chemistry
2008 – 2014: University assistant at the University of Vienna, Department of Pharmacognosy
2006 - 2008: Postdoc at the University of Southern Denmark, Department of Biochemistry and Molecular Biology
2005 – 2006: Research Assistant and Postdoc at the Vienna University of Technology, Institute of Chemical Technologies and Analytics
2002 – 2004: Research Assistant at the University of Vienna, Department of Analytical and Food Chemistry
Research topics:
• Structural characterization of natural products from microorganisms, plants, and animals
• Qualitative and quantitative analysis of metabolites in complex samples by hyphenated techniques
• Characterization of proteins and peptides by mass spectrometry
• Analysis of biomolecular interactions by mass spectrometric techniques, in particular hydrogen/deuterium-exchange mass spectrometry
• Mass spectrometry fundamentals
E-Mail: martin.zehl@univie.ac.at
phone: +43-1-4277-70700
Selected publications:
(for a full list see Scopus Author ID: 6506168841)
Waldbauer K, Seiringer G, Nguyen DL, Winkler J, Blaschke M, McKinnon R, Urban E, Ladurner A, Dirsch VM, Zehl M, Kopp B. Triterpenoic Acids from Apple Pomace Enhance the Activity of the Endothelial Nitric Oxide Synthase (eNOS). J. Agric. Food Chem. 2016, 64, 185-194.
Rand KD, Zehl M, Jørgensen TJD. Measuring the hydrogen/deuterium exchange of proteins at high spatial resolution by mass spectrometry: overcoming gas-phase hydrogen/deuterium scrambling. Acc. Chem. Res. 2014, 47, 3018-3027.
Zehl M, Braunberger C, Conrad J, Crnogorac M, Krasteva S, Vogler B, Beifuss U, Krenn L. Identification and quantification of flavonoids and ellagic acid derivatives in therapeutically important Drosera species by LC-DAD, LC-NMR, NMR, and LC-MS. Anal. Bioanal. Chem. 2011, 400, 2565-2576.
Zehl M, Rand KD, Jensen ON, Jørgensen TJD. Electron transfer dissociation facilitates the measurement of deuterium incorporation into selectively labeled peptides with single residue resolution. J. Am. Chem. Soc. 2008, 130, 17453-17459.